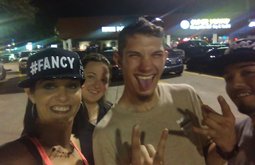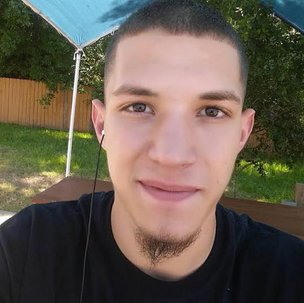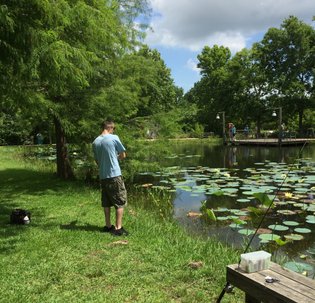 WELCOME TO
SKYLAR'S MEMORIAL SITE
Skylar Patrick Blackwell has been laid to rest next to his father in the Yates Center Cemetery in Yates Center, Kansas. He had a beautiful graveside service with all his family present including his biological family. Uncle Kurtis singing Amazing Grace was a beautiful addition to the services which I know Skylar was smiling down at.
Skylar Blackwell, 23 of Houston, TX, passed away Thursday June 15th, 2017 from a motorcycle accident.
Skylar was born in Wichita, Kansas on May 22nd, 1994. He grew up in the Yates Center/Eureka, KS area. He moved to Jennings, OK where he graduated from Yale High School. Skylar moved to Houston, TX shortly after graduating to join his siblings. Skylar entered into the Oil & Gas Industry as a machinist and remained within that field of work until his death. Skylar enjoyed the outdoors and when he wasn't working you can bet you could find him at a random pond he spotted off the side of the road. He grew up following in the footsteps of his father and shared his passion for fishing. As he got older and moved to Jennings, OK that's where his love for motorcycles began. He was a free willed individual and loved adventure. He enjoyed spending time with his friends and family and was willing to lend a hand when needed.
Skylar is preceded in death by his father, Bryan Blackwell; his grandfather, Michael Blackwell; his sister, Rachel Yost and his aunt, Patty Escareno.
Skylar is survived by his mother, JoLinda Buchanan and step father Bo Buchanan (Jennings, OK); his siblings Clinton Rollings & Family (Gause, TX), LaKeisha Pawlik & Children (Conroe, TX), Trisheena Rollings (Houston, TX), Travis Buchanan & Family (Topeka, KS), Bob Buchanan & Children (Topeka, KS); his grandparents, LaVanda Garrett (Madill, Ok), Paulette & Steve Mantooth (Humbolt, KS), and Patsy Sarchet (Yates Center, KS). Skylar also had many Aunts, Uncles, Nieces, Nephews and Cousins who loved him dearly.
Memorial Service were held June 29th, 2017 @ 6:30pm at the St Paul's United Methodist Church located at 1100 W Semands St. Conroe, TX 77301.
Graveside Service were held July 1st, 2017 @ 2pm at the Yates Center Cemetery Yates Center, KS 66783; where we will lay him to rest next to his father and grandfather.
The family of Skylar Blackwell wish to extend our heart-felt appreciation for the love and support that has been shown while we lay our son, brother, grandson, nephew, uncle and cousin to rest. A life taken too soon but his time here on earth was done and he has gained his wings.